(But you'll have to call or email until I can update the site)
New Ghost Look for Black Cars-
Ask about the new Graphite color.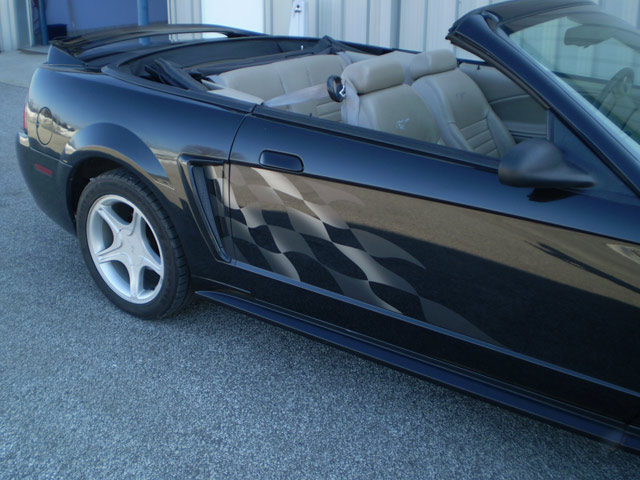 We sell the Camaro 35th anniversary stripe package that will fit all 93-02 Camaros. We have recently added a line of Mustang graphics which is still a developing line.
We sell graphics like the Sprewell Racing kit, the Berger SS, the Intimidator SS (ZL1), the 302 Concept, factory-issued, you name it. We sell packages for Trans Am and Trans Am Ram Air and even Firebirds. We sell kits for specialty hoods like the Iroc-Z hood, the Big Block hood and a couple for the Ultra Z hood.
Plus you get a full color installation guide emailed to you and can ask any questions you might have to ensure an easy installation. Personal service is alive and well and I have installed miles of vinyl graphics, literally.